Founding Headmaster Announcement
St. Louis, MO (January 11, 2023) – Chesterton Academy of St. Louis announced today the hiring of Dr. Alexander Schimpf as the school's founding headmaster.
The Chesterton Academy of St. Louis Board of Directors conducted a national search for the founding headmaster. "After prayerful discernment and the extensive work of our hiring committee, we are delighted to have Dr. Schimpf leading Chesterton Academy of St. Louis as headmaster," said Maria Jansen, president of the school's Board of Directors. "We are confident that under his joyful and pioneering spirit our school will thrive."
Dr. Schimpf is looking forward to serving as headmaster. "I am honored by this opportunity to assist parents in their mission of sharing the true, the good, and the beautiful with their sons and daughters. Let us pray that God uses our Chesterton Academy of St. Louis to form many saints!"
"When I first reviewed Dr. Schimpf's application for headmaster I was impressed by his credentials and by his many accomplishments during his early career in academics. Clearly he was a strong candidate on paper," said Dr. John Stirton, member of the Board of Directors. "But it wasn't until I met him in person that I knew this was our guy. His charism, passion for the Faith, enthusiasm for teaching and joyful approach to life was perfectly in keeping with our mission at Chesterton Academy of Saint Louis.
"At Chesterton, we strive for both academic excellence and a culture of joy which best facilitates the growth of our students into virtuous adults. Alex Schimpf is a man who understands deeply that rigorous intellectual pursuit is not an end in itself, but is a crucial means to discovering the Truth, and serves as a road map for living the good life. His Catholic formation and classical training have been intertwined and have been integral to his development as a man of God. His own character and that of his family exemplify this fact. 
"I can't think of a better person to be our founding Headmaster. Under the leadership of Dr. Alex Schimpf, CASTL is sure to emerge as a premier St. Louis high school, grounded in the Catholic tradition."
Dr. Schimpf will work with the board and core team, who have been key in founding efforts over the past year, to put together a stellar team of faculty and prepare the school for its launch in August. He and his family will be moving to St. Louis over the summer.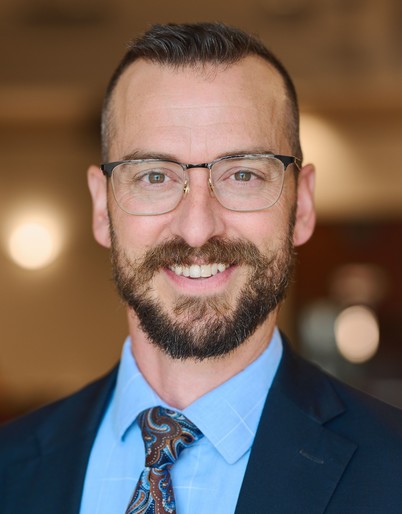 A native of Waterloo, IL, Alexander Schimpf received his B.A. in Religious Studies from Indiana University in 2001. After spending several years in formation with the Canons Regular of St. John Cantius in Chicago, he undertook graduate studies at The Catholic University of America, where he eventually received his Ph.D. in Philosophy in 2015. 
He taught at the University of St. Thomas in Houston, TX, and St. Gregory's University in Shawnee, OK. After the latter's closure in 2017, he accepted a position as the Director of Marriage and Family Life Ministry for the Archdiocese of Oklahoma City, where he also served as a faculty member of the Blessed Stanley Rother Institute. 
A prolific speaker and writer, his work has appeared in publications such as the National Catholic Register, Crisis, Aleteia, the Imaginative Conservative, and Latin Mass Magazine. He currently resides in Oklahoma City with his wife and four children.
More about Chesterton Academy
The mission of Chesterton Academy is to help parents raise up a new generation of joyful leaders and saints, educated in the classical tradition and the truths of the Catholic faith. Their rigorous, integrated curriculum unlocks students' potential and prepares them to succeed in college and professional life, and to excel in service of family, of country, and of Christ our Lord. Chesterton Academy of St. Louis will be opening Fall of 2023 with 9th & 10th grades, adding 11th in 2024 and 12th 2025. 
For more information, please visit www.chestertonacademystl.org.
---
Recording of Dr. Schimpf's introduction to our community:
---
Dr. Schimpf's interview on Covenant Network's Roadmap to Heaven show with Adam Wright about the Domestic Church Movement:
---
Read this recent article by Dr. Schimpf that appeared in Crisis Magazine