Mardi Gras Ball 2023 Wrap Up
Thank you for joining us for our inaugural Mardi Gras Ball. What an amazing evening filled with merriment and joy!
Enjoy the full-length video of the endorsement highlight video shown at the Reverie on February 18:
Fundraising Update
Dale Ahlquist had the privilege of announcing that we received an anonymous $100,000 donation prior to our event, which is a fantastic way to kick-off a fundraiser! Our guests gave very generously to our cause, and we're so pleased to announce that we raised an additional $106,000 for a total of $206,000! 
We have currently raised 87% of our $350,000 goal. We have until July 1 to finish fundraising for our inaugural year, and we have confidence that the St. Louis community will help us fill our gap. We're looking for 9 more people to join our Founders Club with a gift of $5000 or more.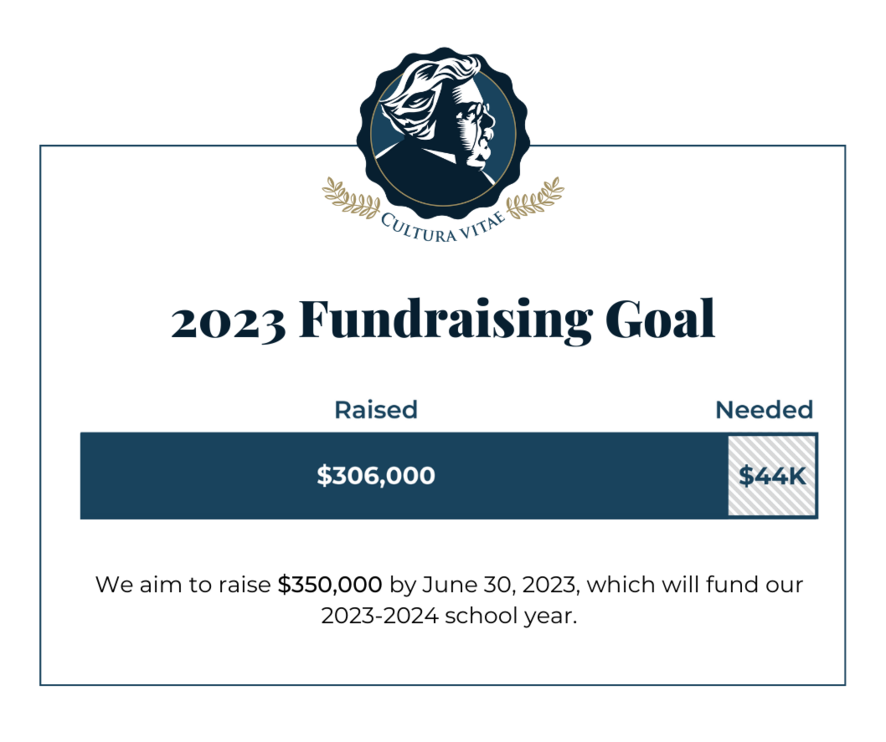 If you would like to make your gift now or add to it, you can write a check and mail it to Chesterton Academy of St. Louis, PO Box 410410, St. Louis, MO 63141, or donate online through the button below.